Lake Freeman Survey

FOR IMMEDIATE RELEASE:
May 11, 2021
FOR ADDITIONAL INFORMATION
Jake Adams, Executive Director/CCEDC
This email address is being protected from spambots. You need JavaScript enabled to view it.
or 765-432-4224 (c)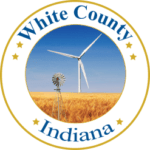 Randy Mitchell, President/WCEDO
This email address is being protected from spambots. You need JavaScript enabled to view it.
Dr. Roberto Gallardo, Director/PCRD
This email address is being protected from spambots. You need JavaScript enabled to view it.





Initiative launched to study the economic impact of Lake Freeman
CARROLL COUNTY, WHITE COUNTY Ind. – The Carroll County Economic Development Corporation in partnership with the White County Economic Development Organization will begin to study the economic impact of Lake Freeman's reduced water levels in Carroll and White Counties. The study, being performed by the Purdue Center for Regional Development (PCRD) is slated to last throughout the summer of 2021 and will look to include an economic impact analysis on retail, tourism, entertainment, and supportive industries in each county.
The primary goal of the study is to get a macro level picture of the effect that the reduced water levels of Lake Freeman have had on Carroll and White County. In 2020, many businesses in the region struggled to keep their doors open. The most obvious concern conversely, is that recreational spending for Hoosiers began to hit record numbers during the pandemic. If you were a business, visitor, or resident impacted by the lowering of Lake Freeman, we ask you to reach out to your local economic development organization or directly to the Purdue Center for Regional Development for information. Our study will provide 100% confidentiality for you and your individual business.
"The more engaged our community is with this study, the better we can tell the story of how important Lake Freeman is to our economy." stated Jake Adams, Executive Director of the Carroll County Economic Development Corporation. "Currently, Jefferson Township (which mostly encompasses the Lake Freeman) is nearly 25% of Carroll County's assessed value. I believe it is very important that we have a grasp on the impact."
Randy Mitchell, President of the White County Economic Development Corporation offered "the SFLECC has been promoting the environmental enhancement of our lakes since 1995. During this time, we have been frustrated with the slow and onerous Federal actions to date that have caused irreputable harm to the residents and businesses along Lake Freeman. It is vital that we have a professional assessment as to the cost that these delays have created."
"The whole community is affected when the lake level is down", stated John Koppelmann, Real Estate owner in White County and Task Force Chairperson for the Shafer & Freeman Lakes Environmental Conservation Corporation. "If our out-of-town visitors do not come to the area, they do not purchase groceries, gas, ice or eat at our restaurants. Nor do they need their boat or wave runner serviced. When that occurs, those business owners feel the ripple effect, which in turn can affect what the business owner has to spend locally or influence their hiring practices."
"Natural amenities are a powerful economic development driver in rural communities, not to mention its impact on the quality of place. We are excited to partner with [Carroll & White Counties] to conduct an economic impact study of Lake Freeman in the region to tell the story and help design strategic economic development policies to make the most out of this natural asset." Roberto Gallardo, Ph.D., Director, Purdue Center for Regional Development
Businesses' Survey
Related Articles