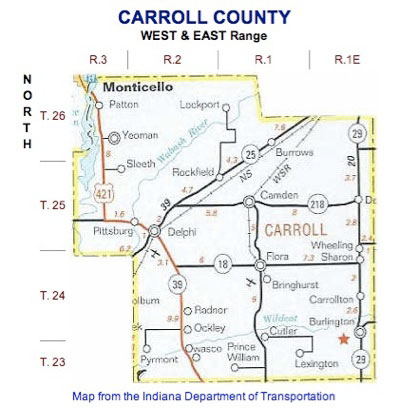 Carroll County Economic Development Corporation invites you to explore a great place to live and work. We are centrally located for employers with 360,000 people living in our surrounding area. We offer a low cost of living and a great quality of life.
Carroll County is centrally located for workers, With our first-class highway and rail routes we have the transportation resources you need! Carroll County is crossed by five state highways as well as US highway 421. The new Hoosier Heartland will cross the county close to present SR-25. Carroll County has rail service provided by two carriers--Norfolk Southern and Winamac Southern. Delphi and Flora have airfields, with Delphi's runway currently expanding to 4,000 ft.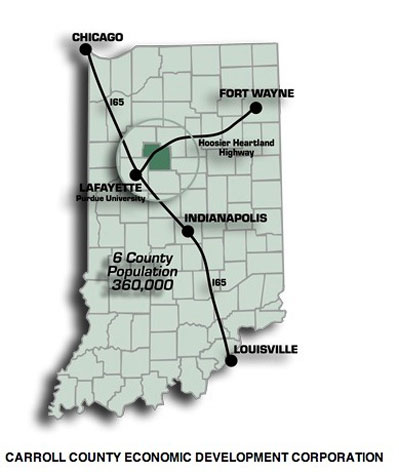 Our Economic Development Team is committed to the creation, retention, and expansion of business and industry in the area. Check us out and let us help you locate or expand your business here.

For more information about Carroll County:
Visit and
Review the Online Information Browser
Download the
Carroll County Profile
Read the
Community Created Wikipedia Entry